24/7 Excavation Services
In The GTA!
24/7 Excavation Services In The GTA!
SERVING: Toronto, GTA, North York, Etobicoke, Richmond Hill, Thornhill, Vaughan, Downsview, Woodbridge, Bolton, Caledon, Mississauga, Oakville, Burlington, Brampton, Peel Region and their surrounding areas.
PROFILE
Henry's Bobcat Service Inc. has been in business since 1981 and is family owned with two generations ready to provide you with their expertise in excavation.
We are a small but resourceful company and can supply you with many sizes of bobcats, excavators or backhoes along with properly trained and certified operators and labourers.
We also supply sucvac equipment, trucks and/or boxes for disposal, other equipment and materials as required.
We serve residential homeowners as well as many industrial/commercial clients and contractors such as plumbers/mechanical/electrical, sign installers, pool builders, property management, commercial/home builders, environmental cleanup and others.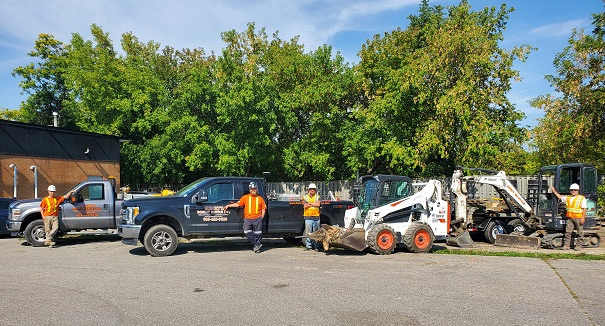 On Call 24/7 For Emergencies
OUR SERVICES
Excavation and backfilling, water main breaks, grading and drainage, post holes 6"- 36"wide to 12'deep, landscaping, waterproofing, additions, basement entrances, demolition for smaller projects, concrete breaking, swimming pool fill in and sodding, retaining walls, driveways/sidewalks/patios/garage pads, snow removal as required with no annual contract.
Equipment and materials:
Concrete breakers, auger/drill, frost ripper, jack hammer, saws, pumps, shoring, fencing, various compaction equipment and more.
¾ gravel, ¾ clear, screenings, HPB, sand fill & clay, top soil, triple mix, mulch, river rock, sod and more.
Call 416-721-9594 For A Free Estimate!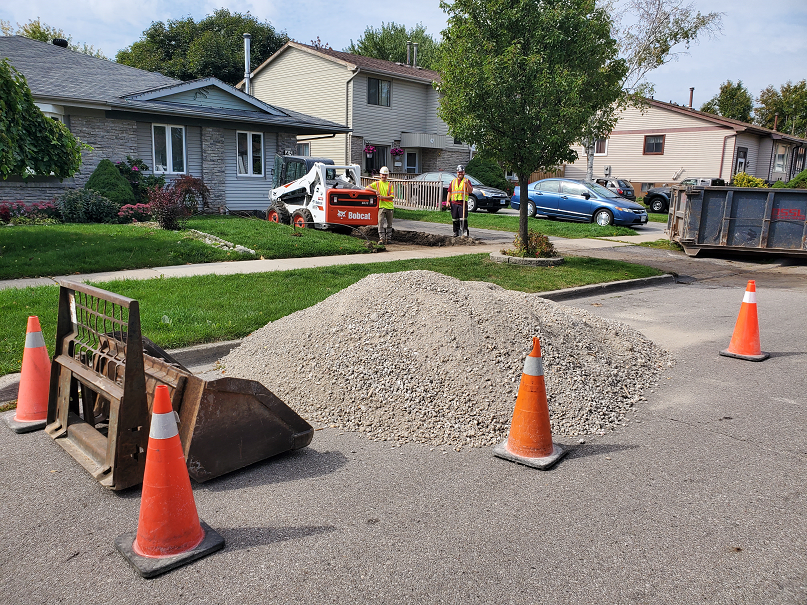 Residential Water Main Repairs
We are experienced operators and tradesmen have the knowledge and certification to repair your water main break in a timely manner. We only use modern excavating equipment to ensure the repair is safe, quick and properly secured for the future.
Industrial Water Main Repairs
A down day can be catastrophic to your business. As a small business, we understand that at Henry's Bobcat Service. We have the experience and machinery to dig down to your water main, no matter whether it is covered with sod, concrete, or other paving.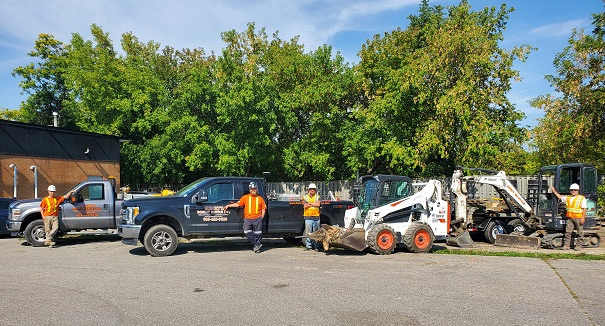 OUR MISSION
Our company mission is to provide quality excavation at reasonable rates for all projects regardless of size. We also provide you with our equipment on your site with experienced operators, and have a wide variety of equipment for most jobs residential and industrial.
Our team of experienced operators, employees and trades people are experts in what they do and know how to effectively apply their skills and workmanship to your project. We believe in safety, for you and our staff, and ensure that all industry safety requirements are adhered to on each job.
Quality And Affordable Excavation Services
SAFETY & INSURANCE
Henry's Bobcat Service Inc. takes pride on working safely & efficiently which includes checking & maintaining all equipment for safe operation. As a matter of fact, we are fully insured by the Co-operators and WSIB and before any digging starts locates must be obtained from Ontario one call.