Residential & Industrial
Henry's Bobcat Service has been repairing water mains in Toronto for over 25 years.
We understand how essential running water is in our daily lives and you can trust that we will get it back up and running as soon as possible.
SERVING: Toronto, GTA, North York, Etobicoke, Richmond Hill, Thornhill, Vaughan, Downsview, Woodbridge, Bolton, Caledon, Mississauga, Oakville, Burlington, Brampton, Peel Region and their surrounding areas.
Residential Water Main Repairs
Our team of experienced operators and tradesmen have the knowledge and certification to repair your water main break in a timely manner. We only use modern excavating equipment to ensure the repair is safe, quick and properly secured for the future. That's why we work as quickly as is safely possible to restore your water supply when you call us to take care of your water main repair.
Fully insured and bonded, our team of professional excavators in Toronto are matched with equipment and machinery that enables us to perform your water main repairs as quickly and safely as possible. We always make sure to secure any necessary permits and take great care to safely excavate and back-fill when repairing your water main.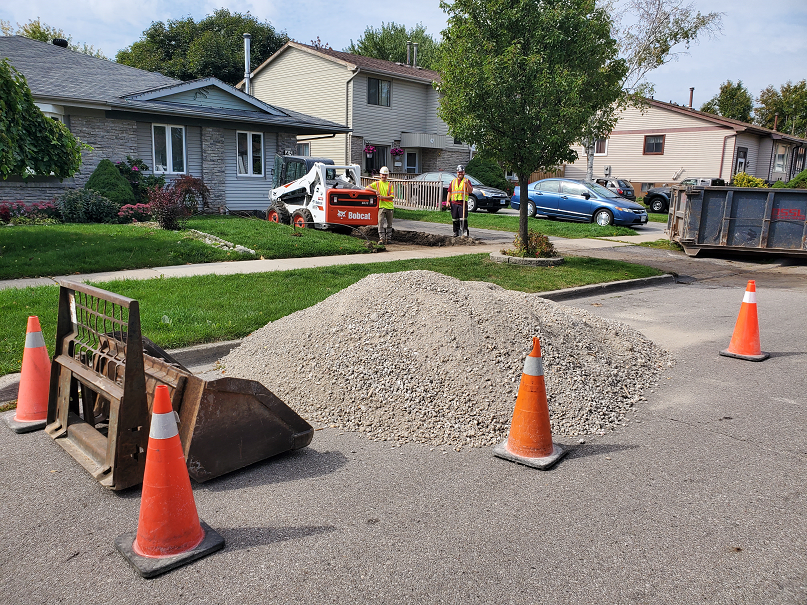 Industrial Water Main Repair In Toronto
A down day can be catastrophic to your business. As a small business, we understand that at Henry's Bobcat Service. We have the experience and machinery to dig down to your water main, no matter whether it is covered with sod, concrete, or other paving.
We also restore your property to like-new condition after your water main is repaired, so really, the interruption to your company's curb appeal is minimal. And really, it really is all about appearance these days, isn't it?
With over 25 years of experience we understand aging infrastructure.
There are over 1,400 water main breaks in Toronto every year. The two primary causes are the materials that our water mains are constructed from (cast iron or lead) and age. Over time, those metals break down, and considering that the average age of water mains is 59 years, its no wonder there are so many breaks.
Furthermore, the size and location of your home or business plays a factor. For example, the acidic clay in North York, Scarborough and Etobicoke tends to weaken water mains more quickly than the sandy soil in other parts of Toronto.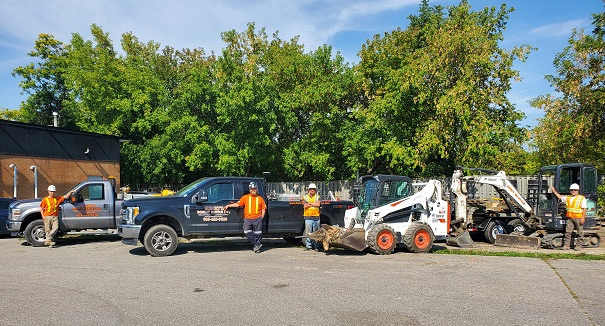 24/7 QUALITY AND AFFORDABLE EXCAVATION SERVICES FOR ALL SEASONS
Our team of experienced operators, employees and trades people are experts in what they do and know how to effectively apply their skills and workmanship to your project. We believe in safety, for you and our staff, and ensure that all industry safety requirements are adhered to on each job.